So I am arrived at Uralsk town  late in the evening …No hotel was booked so I started to turn in the city for finding one .
Suddenly someone stopped me and welcome me in the country . The guy asked me for what I was looking for and he drove my to a very decent hotel..the Pushkin hotel  . As prices are more cheaper than Europe I don't hesitate to put some money in comfort.  I put all my stuff in the room including the extra tyre and the kolpins … they did not have any problems with that .
I went out for my first diner and drop in the bed for a good night .
The day after I checked the motorbike .I lost a led headlight, a screw or two so I decided to visit some local market and to buy few stuff for repairing.
Also my toolbox that was fixed at the back side lost screws with all vibrations and holes …I had inside a puncture sealant for emergency ,  that explode and sprayed the all product inside. Also I have a tool that have been destroyed.. and I don't know how…
I find a local market, parked the KTM  and she was attractive for local people . Later I met a guy that help to find what I was looking for and I finally took a picture with him. I can say that people are really nice with me
Later I was inside a shopping gallery. The KTM was parked outside . I was looking for some mutliplug connectors to connect the SD cards at the tablet  and Kazak sim card .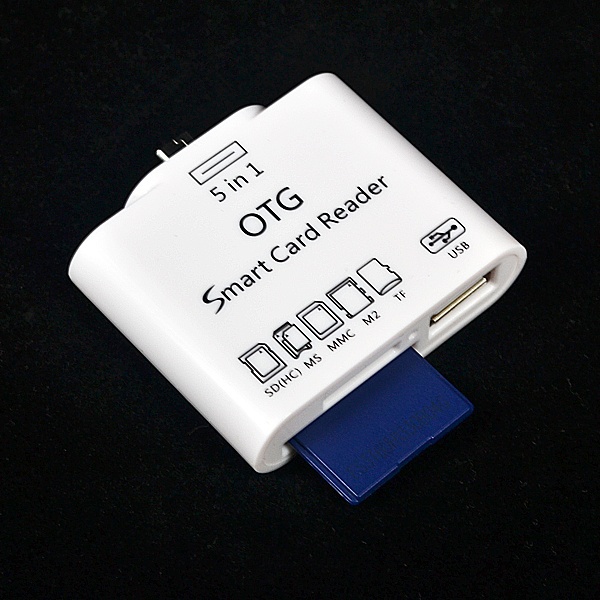 Once my shopping was done , I was walking inside the gallery  and the security came to me and explained me that someone was looking for me . 3 young persons ( 2 boys+1 girl)  were waiting for me near the KTM . They explain me that they were from a local motorbiker club .They called someone and the guy on the phone asked to go with them . Hummmm quite strange to go somewhere when you don't know them . Finally I pick one of the guy on the KTM and I follow the two others that was riding a sort of big mopped . We ride for few kilometres , passing in small street and lands . They showed me a old club..typical from bikers with fens and skull everywhere.
We arrived at a house where I met a group of bikers , in nice house with garden and lot of vegetables . They offered me hospitality and even asked me to leave the hotel ( they showed me a very basic room where I could sleep) .  I have been invited for a diner , where mosquito also have their diner with us …That was amazing ….I did not expect so much mosquitoes there .
We had long conversation about my trip ..they gave me some advises… and they bought a lot of beers.; I wanted to participate but I was a guest so no way .
One of the guy also met a French guy named Christophe that had a blog ( http://jemetire.com/page/5/?app-download=ios and face book page : https://www.facebook.com/jemetire
He was travelling in BMW. I knew this guy by reputation  from my former BMW relation.
He offered him a bottle of cognac and did the same with me . But I refused ..I don't drink much and was already fully loaded with my equipment.
Late in the evening thy were quite drunk and the mood of few of them change a little bit ..time to go back at the hotel . Tomorrow heading to Aktobe.
Aktobe
Left Oural in the morning. The Russian bikers had told me there would be a tarred road in good condition. That was without my GPS… At the beginning everything was fine but at a crossroad it got me to take the way to Aksai. Surprised, I asked a man waiting for the bus showing him the road: "Aktobe? Aktobe?' He said it was all right.
No problem until Aksai but when I got past it oh my god …For kilometres the road was full of pits, potholes, sand, gravel, and no tar whatsoever. I was jolted up and down, a momentary lapse of attention getting me into a quite deep pit. Seeing it, I felt a flash going through my head. I was coming off the bike into the air, the front wheel getting stuck inside with an impressive shock and noise. Second flash, I could see my rim folded – that would be the end of my trip. Everything went very quickly but as I stopped further to check, surprisingly… nothing!
I must have fallen off my bike 10 times because of terrible sand and gravel on the road making me slide over and over again. All along my bike was awesome! I had to stay focused though. The road could be ok for a few hundred metres and suddenly back to bumpy.
Out of this small nightmare, I was riding back on the black top road but my tankers were empty . Nice and smooth.I stopped on the road for the night ..find a nice place for camping .
On the road I aslo met soem kazak guy coming from France with some small trucks ans cars inside . They explained me that a company was paying them a  fly ticket to France for picking these trucks and after to taking back to Kaz and sell them .
I found also a lot of places abandoned or they were looking looking abandoned . I also crossed few  cloud of grasshoppers crossing the road ,  crashing on the bike and me …making my watch dirty of dead insects. They were always chased by birds..as for them it was lunch time… unfortunately one or two birds finished crashed on the bike .
Also o the road you can find some specific places where you can do maintenance for your vehicle ..take your lunch
I got to Aktobe through torrential rains. I needed a hotel. Quickly! As I was there few years ago I knew where to sleep
I left in the morning feeling a bit off. This town was not attractive to me. I took my time considering the price of the room… When you arrive in Kazakhstan you have to get registered at the immigration office within the 5 first days. You just need to do it once regardless of the lenght of you stay. This is the reasons I wanted to do it in Aktobe as it is full of expatriate.  but they refused because of my visa category.
The visa agency in France gave me  a No Work visa but it is not a tourist visa . This visa is normally delivered at people coming for audit or specific mission and not at all at tourists . When I crossed the border I declare myself tourist and when the customs in Aktobe get my passport they said that my declaration was not compatible with my type of visa .
They asked me to try in Kostanai, which was aslo on my way .
The road to Kostanai is very dull but the storm, potholes, road works, way off track and a bit of camping made it more fun. The arrival and visit to immigration were more challenging. There I discovered also that my visa was for certain type of  business and not for tourism . They asked me to book a hotel, produce an invoice before 6pm . They asked the help of different people for translate all conversations . The Kazak officer , a female , was not at all flexible and comprehensive .  I had in front of me the typical rigid administration system .
This bitch told me that I could try to Almaty town but she wrote on the back of my immigration document :  " Must leave the country by July 13th" …nice
In the morning I called the Almaty agency that made my letter of invitation and they insisted I didn't have to get there every 5 days. It seemed a bit strange so I called the French Embassy, which asked for a scan of all my papers. They came back to me saying that my visa was not compliant for tourism and that I should have been advised by the Almaty agency. They strongly recommended that I follow the immigration requirements. Ypiiiii!!  I checked for any possible solution. Go to Astana, leave to Russia, try to visit cities after cities … Go off to Kyrgyzstan, re-enter in Kaz, check in at the immigration office but it could be risky to go through customs .
Meanwhile, I met David, a British man who had left his job in London for on his 650 GS. He had gone through South Europe in countries such as Bulgaria and Turkey and got his motorbike equipment stolen in Atyran. He had no card or GPS left and was using his iphone, getting lost regularly as a result .
We met in a local bikers' club that I had gone to by chance. People were celebrating a birthday and I have been immediately invited . Our bikes are now labelled 'steppes bikers'. We were warmly welcomed, cool guys and they went to great lengths for us – information, room for bike maintenance etc… Boozy night afterwards – beer, vodka and a lot of cheers…
We spoke about motorbike, business, trip…and Kalashnikov ( one of the guy was carrying a pistol already )…Speaking about Kalashnikov they asked if I wanted to see one .. I said yes but the first thing that I did was to wear gloves… and that make them laughing a lot… and finally they showed me a Kalashnikov in gall full of Vodka lol ..
They showed us also some video about winter riding and off road around the Baikal lake ( the 101 I think)
Bikers club in East countries are very different from Europe …all bikers is welcome and they will do their best for helping anyone one .  Club memeber propses easlity hospitaliyt and I am still in admiration of the general hospitality ;
Dave had his bike fix for free for example. We left some money inside
Getting up this morning was a bit difficult… Since I had 2 beds in my hotel room, I invited David to sleep over. Otherwise it would have been sofa at the club for him. Since he was heading down to Astana, he offered to ride together. Thinking twice, I decided to come along and see what the immigration was telling me. If I had to register every 5 days, fuck Kaz! I would go up to Russia to the Baikal Lake. To be checked on every 5 days was of no interest to me and I could stay several weeks in Russia.
I have to go the immigration centre this morning then off on a 750 km journey.